From July 10th to 13th Lindsay Olson from Eau Claire visited Sogn, Norway
Lindsay is a sporty girl and she loved to hike on the glacier and on the mountains


Lindsay is a descendant of Anton Walaker from Solvorn. In America he took the name Tony Walker. He was born in 1906 and he emigrated to the USA in 1924. His daughter Colleen is Lindsay's grandmother, and Colleen's daughter Pamela is Lindsay's mother. Douglas Olson is Lindsay's father. This summer (2008) she is a student at the unversity of Oslo.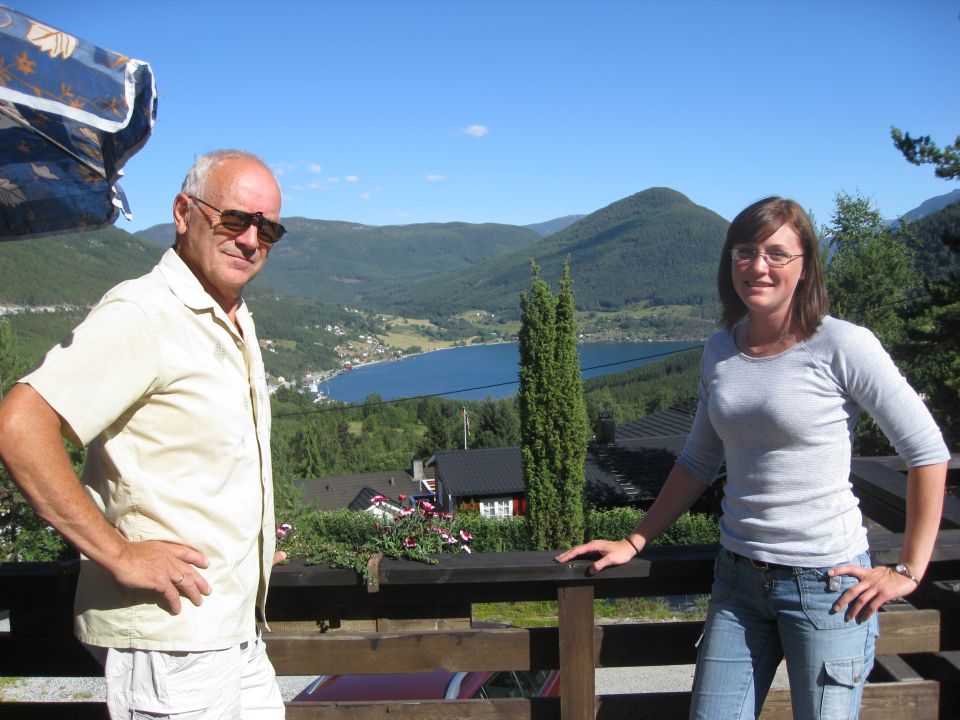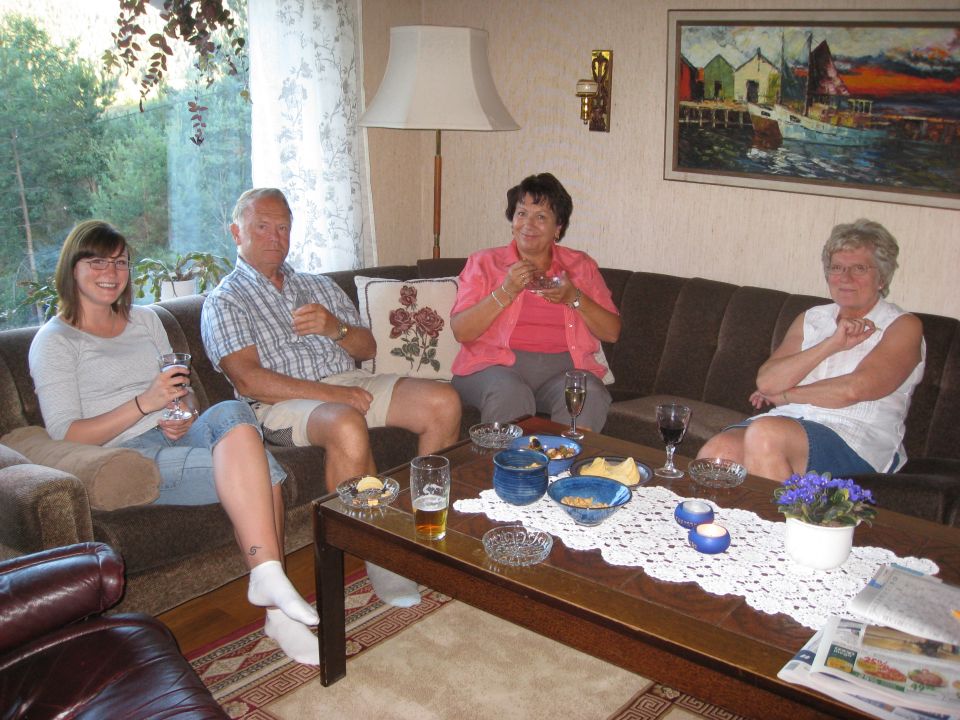 Lindsay, Per, Marit and Ragnhild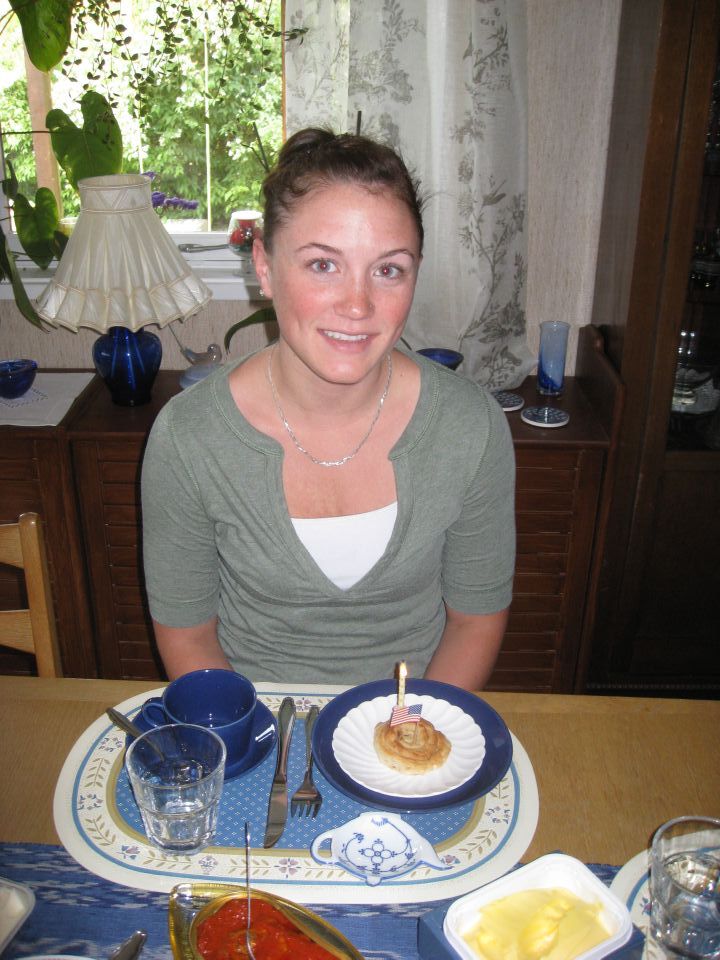 Her first day in Kaupanger was her 23rd birthday. Happy birthday!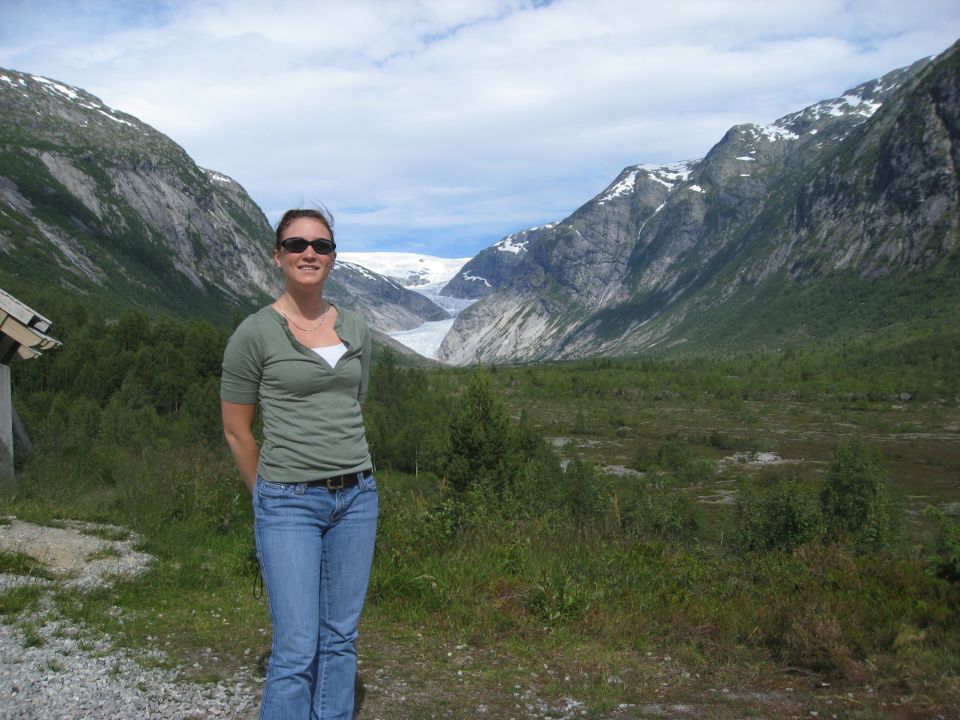 Lindsay with the Nigard glacier in the background



With ice shoes on she entered the glacier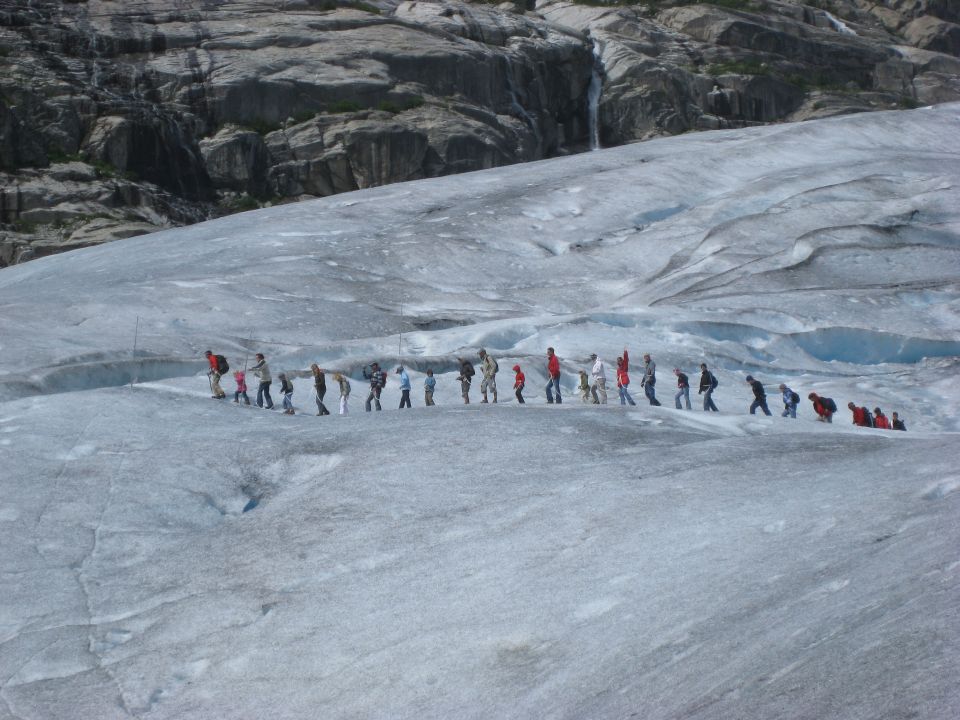 Lindsay is waving her hand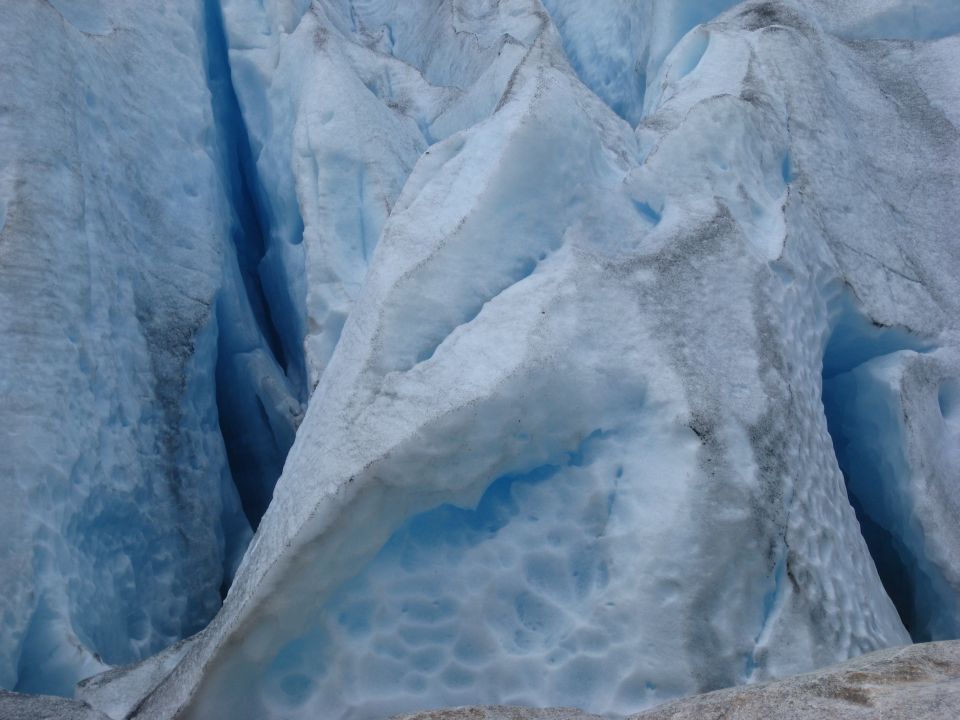 There are dangerous cravasses in the ice. Don't fall in!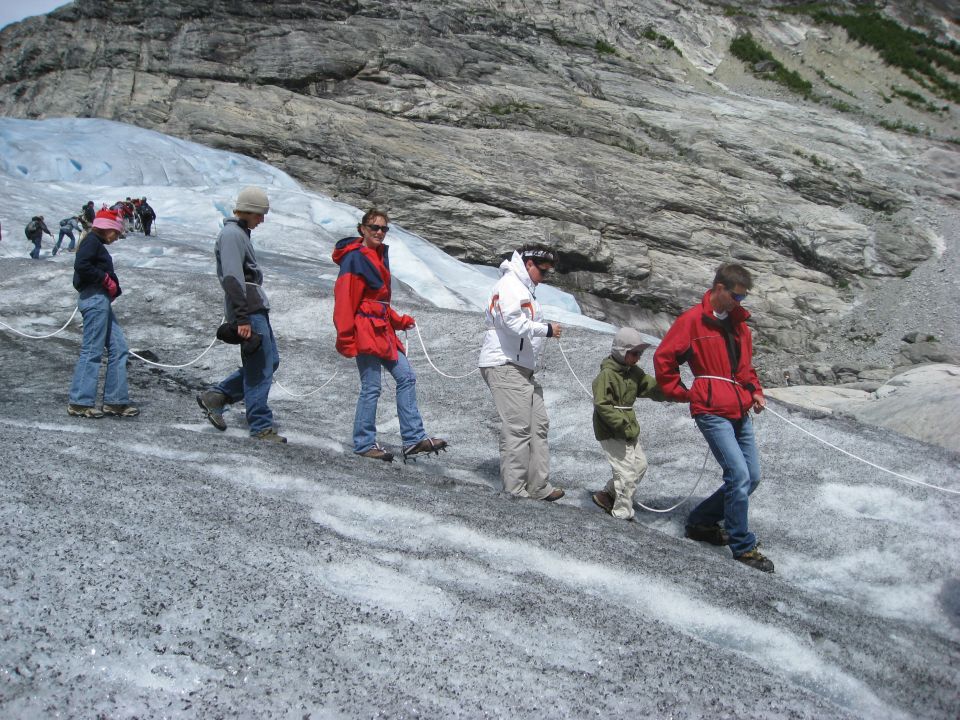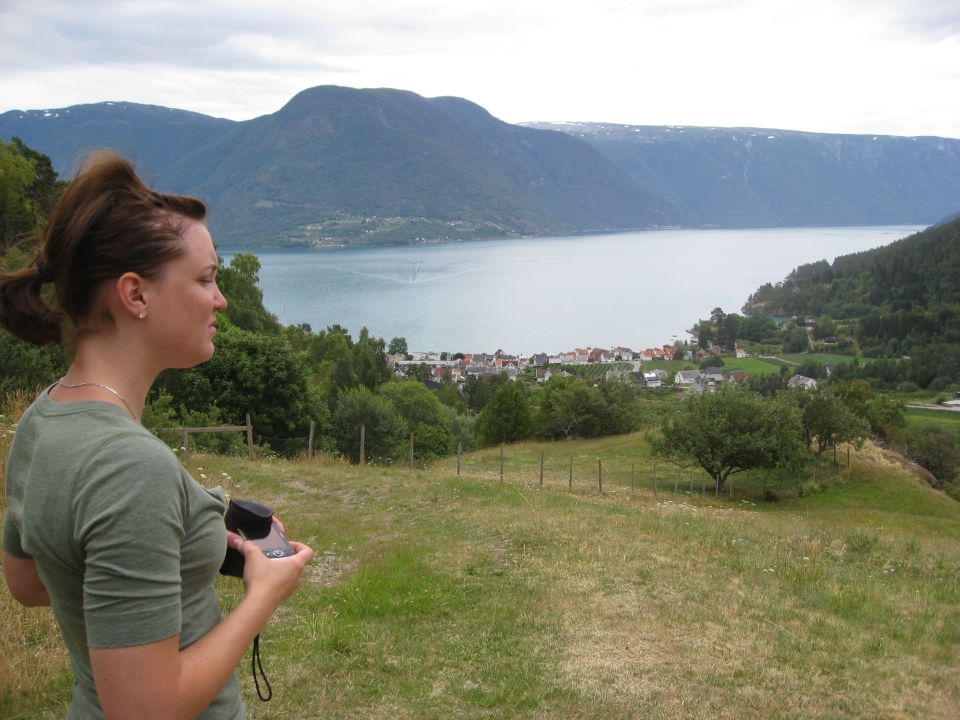 In Solvorn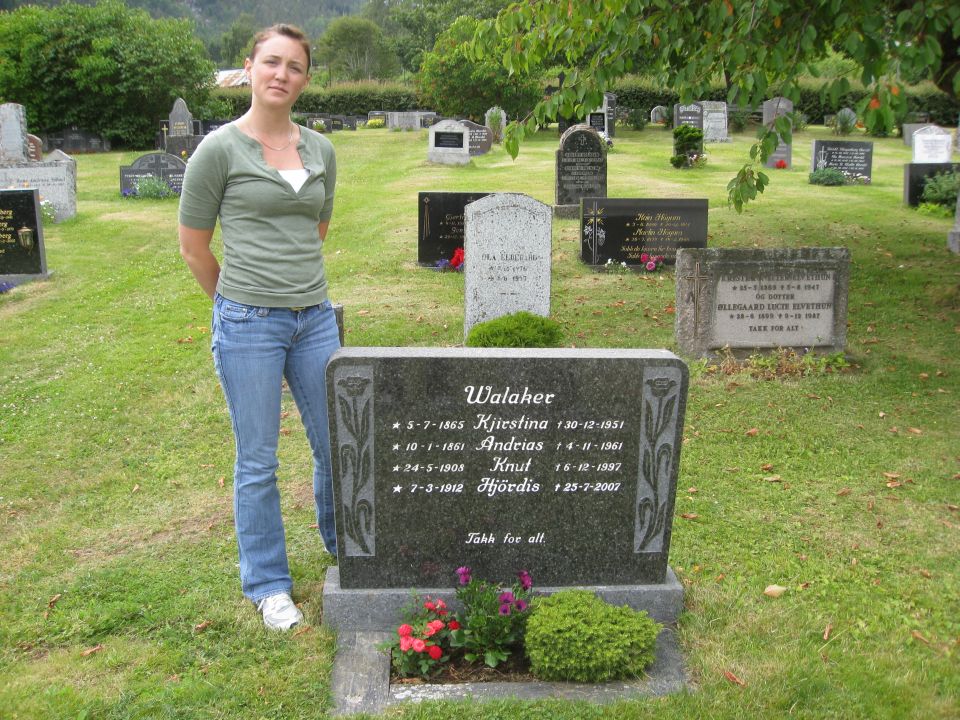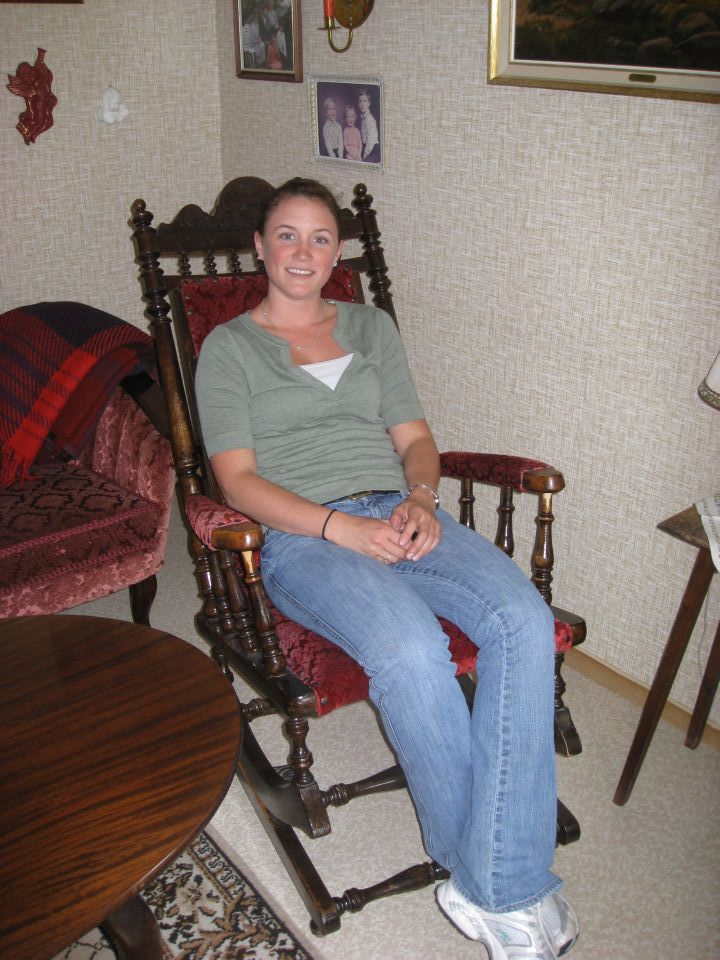 In great - great grandfather's rocking chair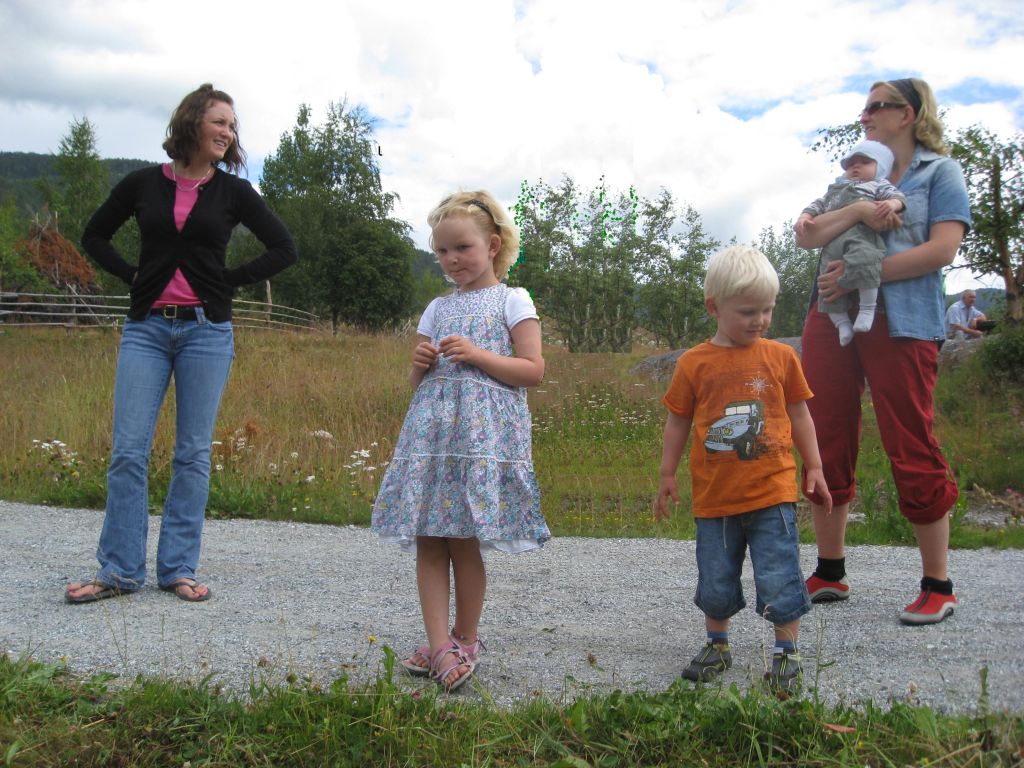 With Ingrid and her three children at the museum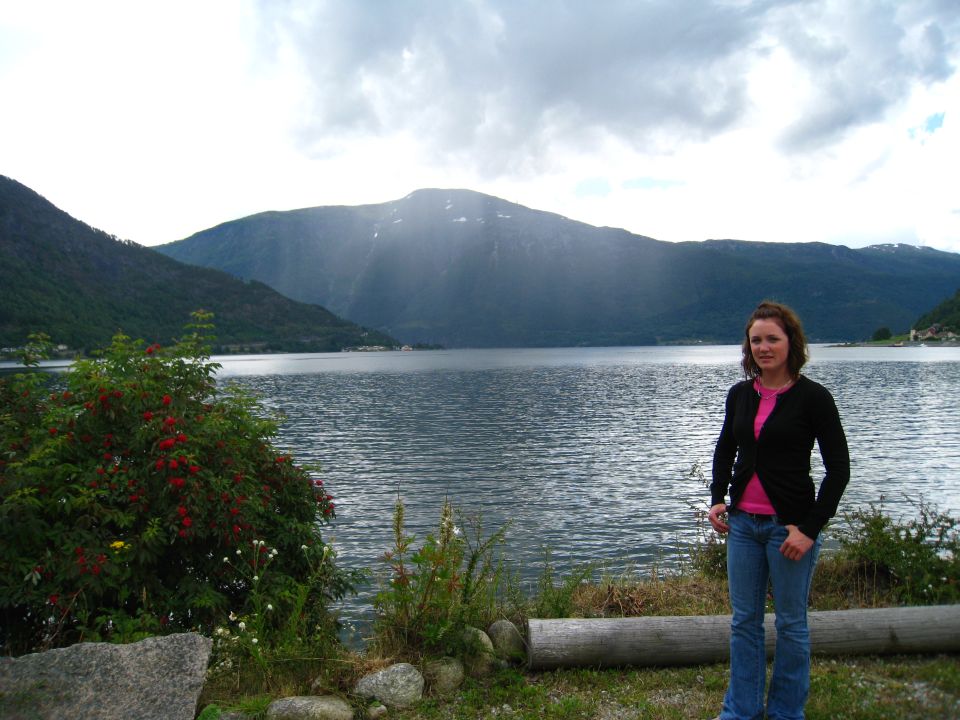 In Sogndal. Storehaugen in the background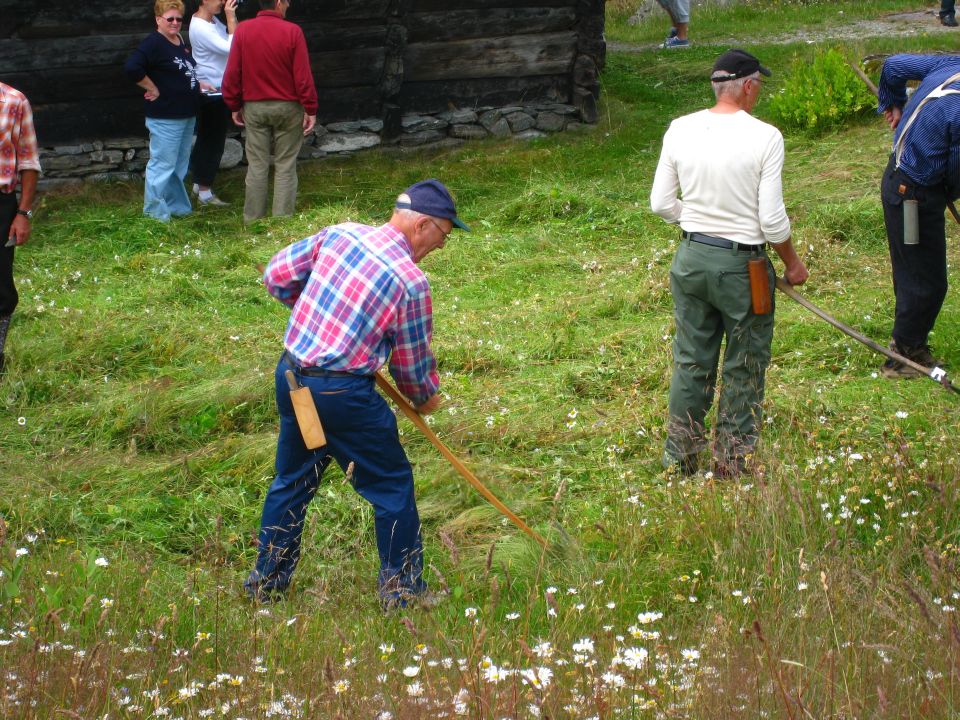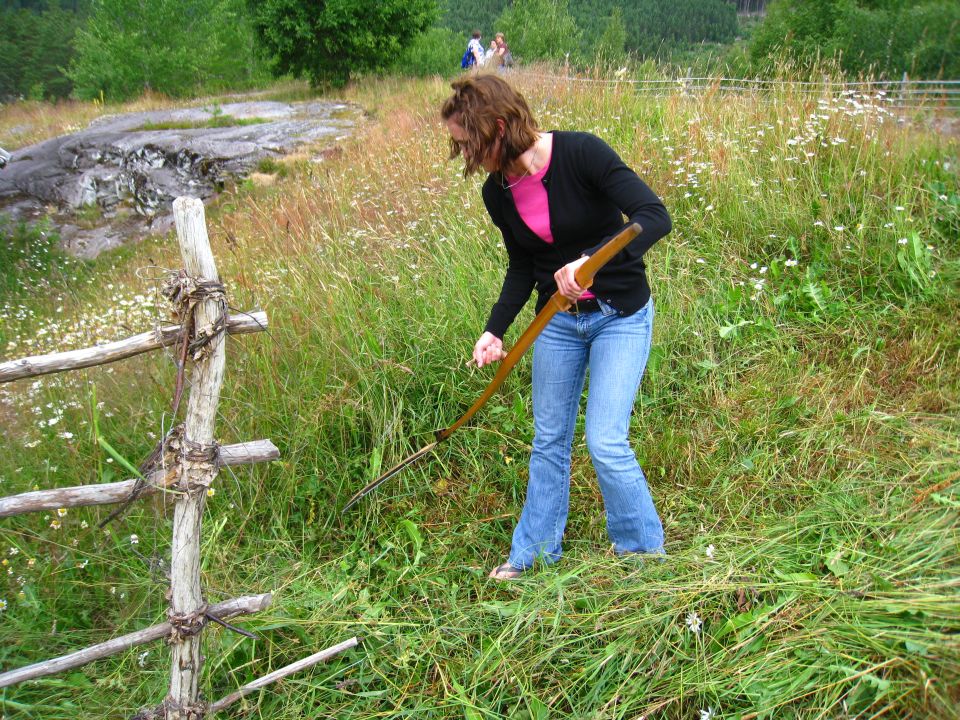 Haymaking in the old way at the museum in Kaupanger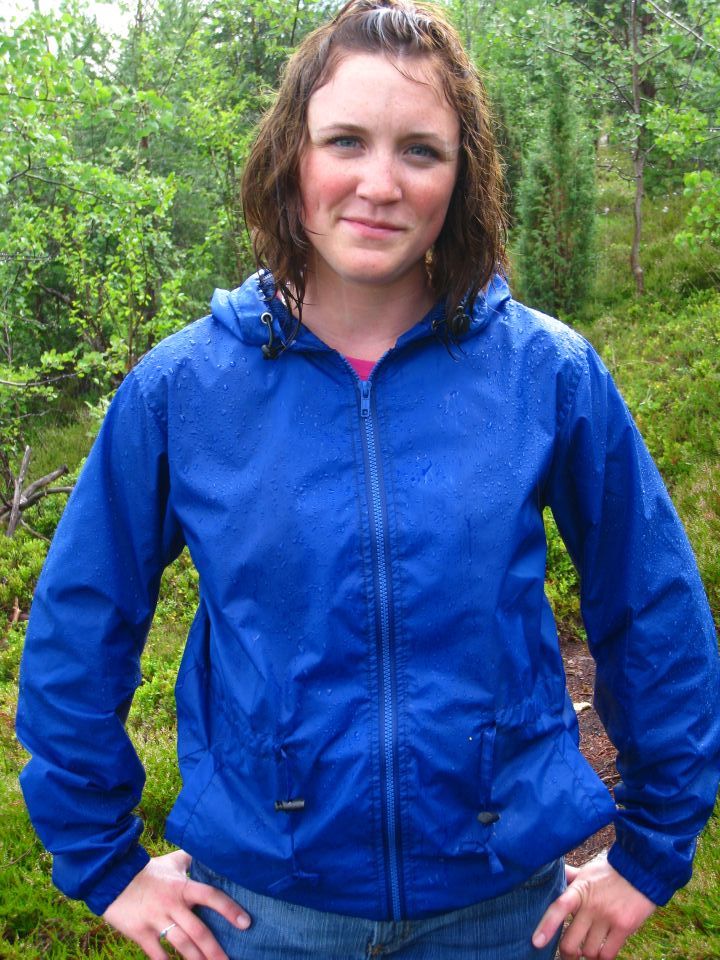 Soaking wet after the first try to reach Storehaugen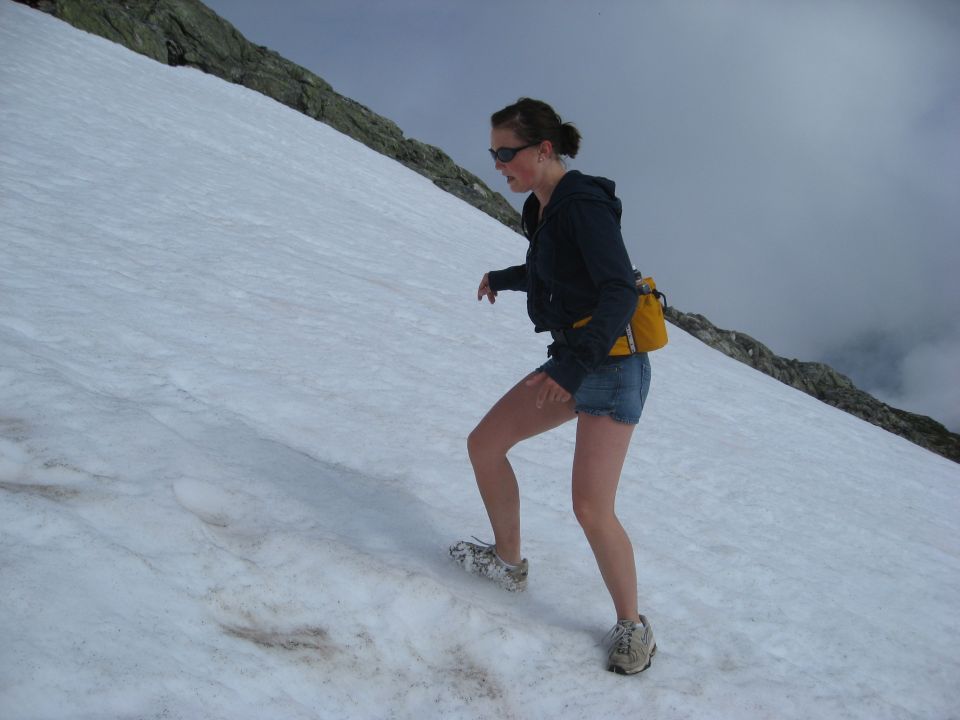 Climbing a steep and slippery snowdrift on our way to Storehaugen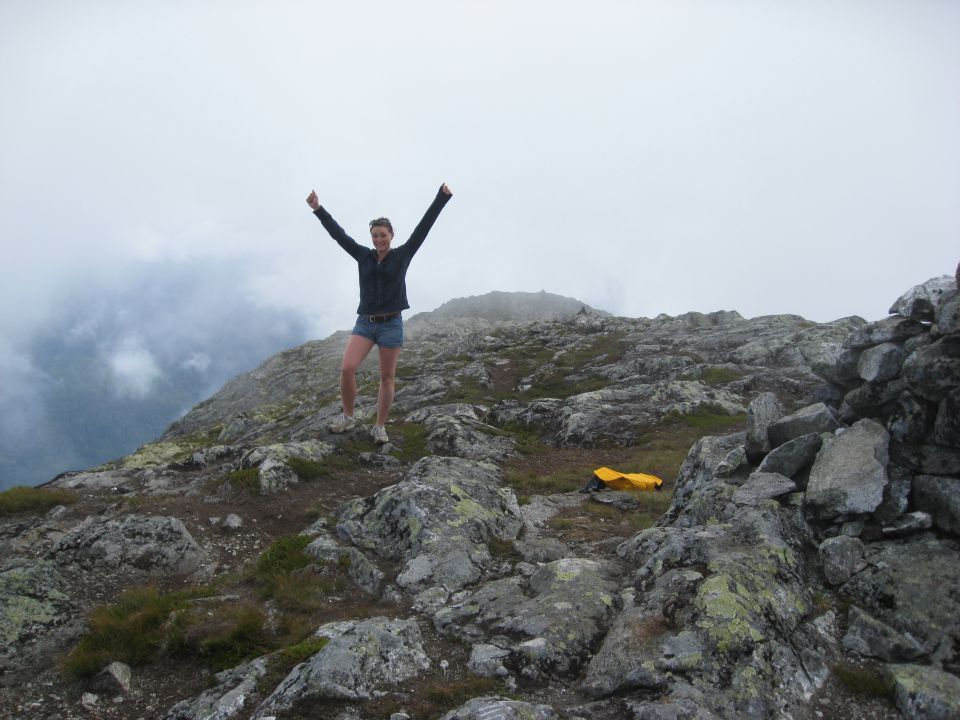 We made it this day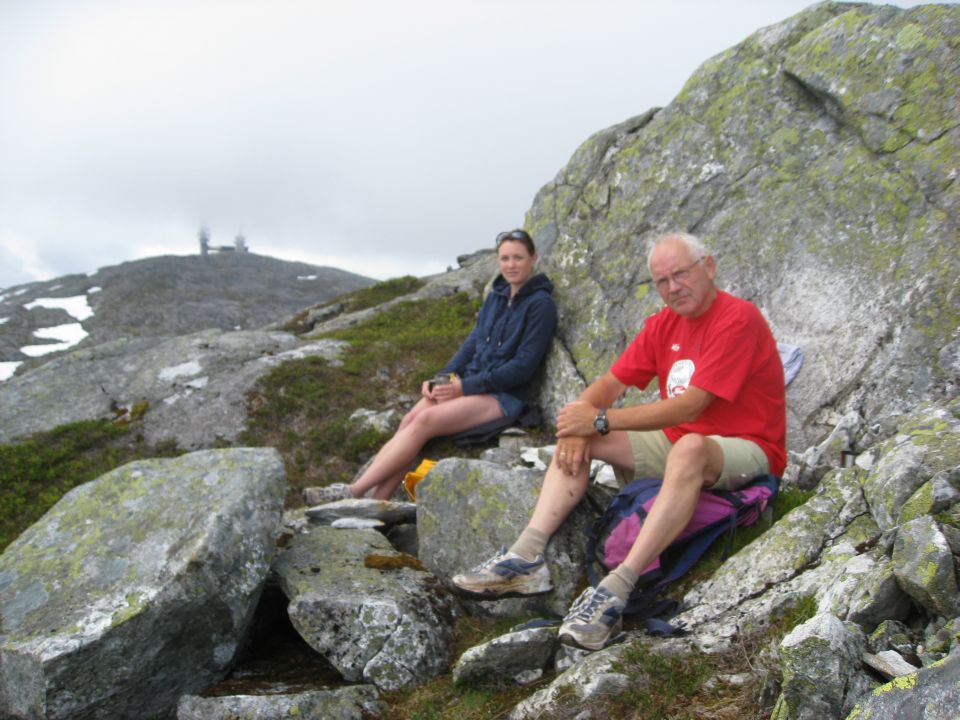 "Matpakke" and coffee while waiting for the fog to disappear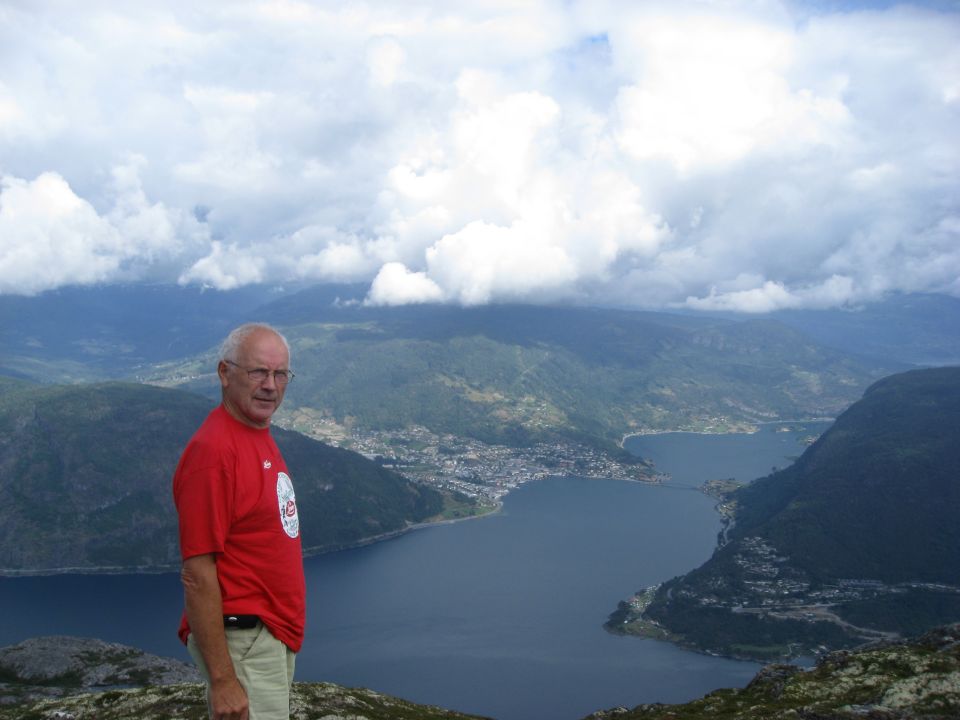 After a while we had a nice view of Sogndal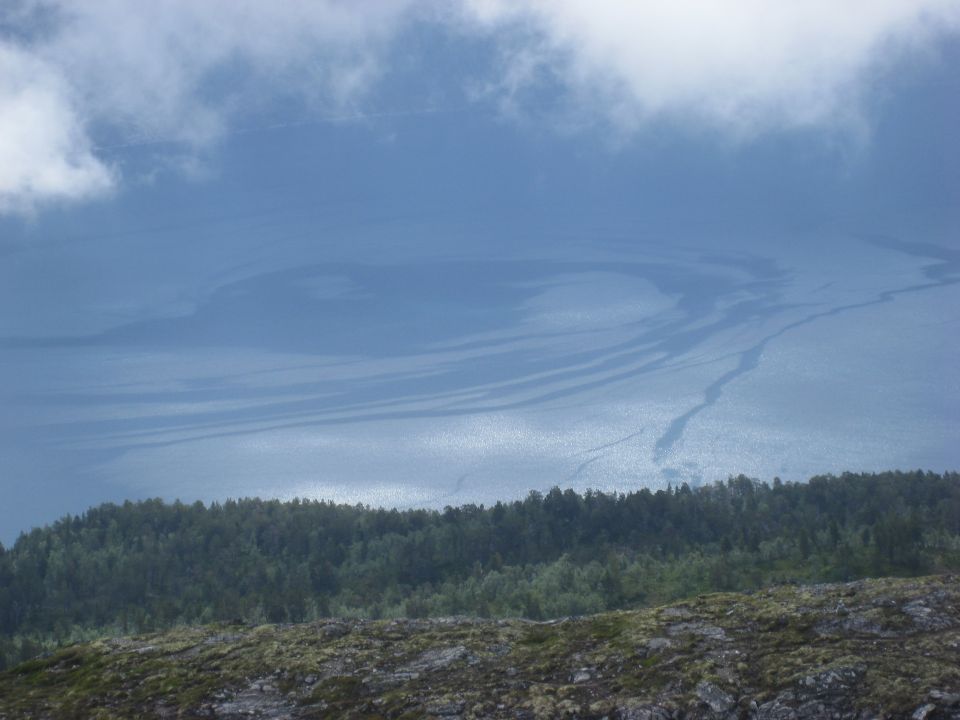 The fjord was like a living painting this day, the stripes and figures changing all the time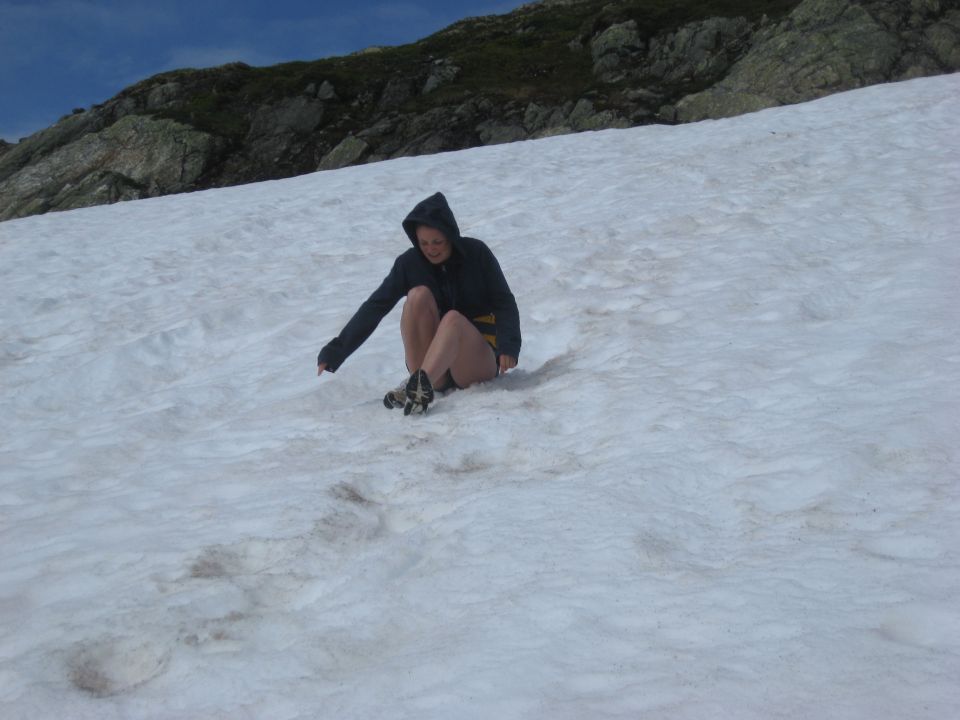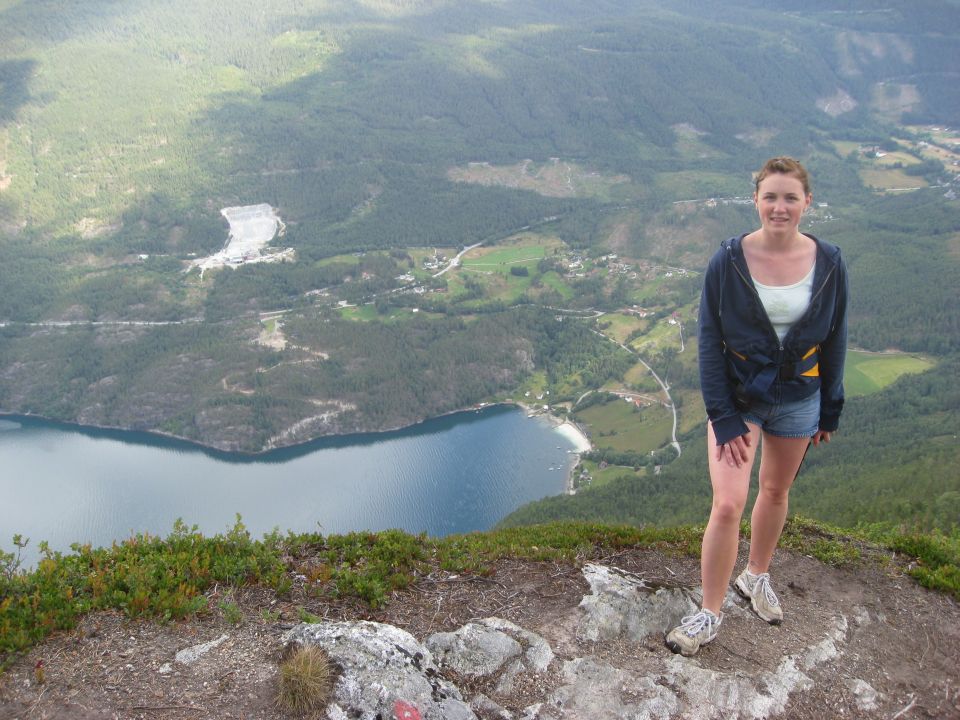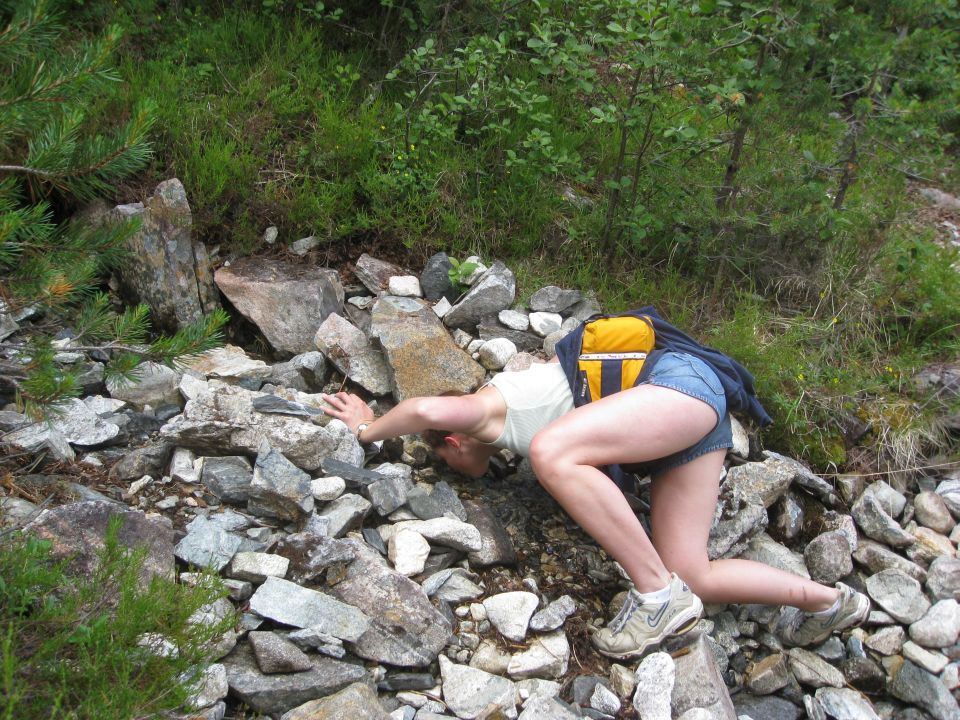 Drinking water directly from the mountain creek